Since spring has come, the weather is lovely in Valencia (Spain) so we are planning to get our balcony ready for spring.
I think that you never has seen it, but I´m pretty sure that you are going to like it. It will ready for May because we already have a lot of things to do, but meanwhile, we are going to inspire you through some images that I found on our
PINTEREST
.
Desde que la primavera ha llegado, el tiempo en Valencia comienza a ser perfecto, es por eso que estamos planeando poner nuestro balcón a punto para el buen tiempo.
Creo que nunca os he enseñado nuestro balcón, pero estoy segura de que os va a gustar, estará listo para Mayo, ya que tenemos muchas cosas que hacer, pero mientras tanto vamos a intentar inspiraros a través de algunas imágenes que encontré en
PINTEREST
.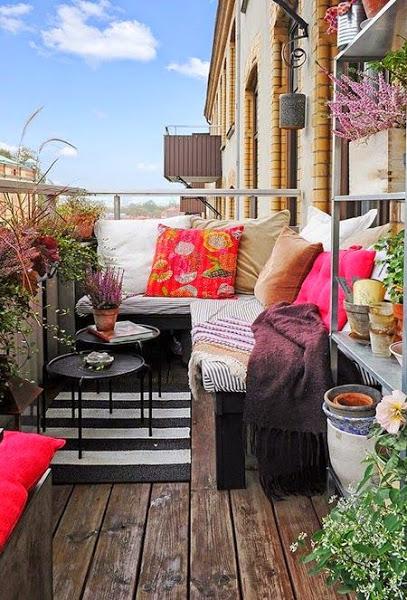 Big Sofa.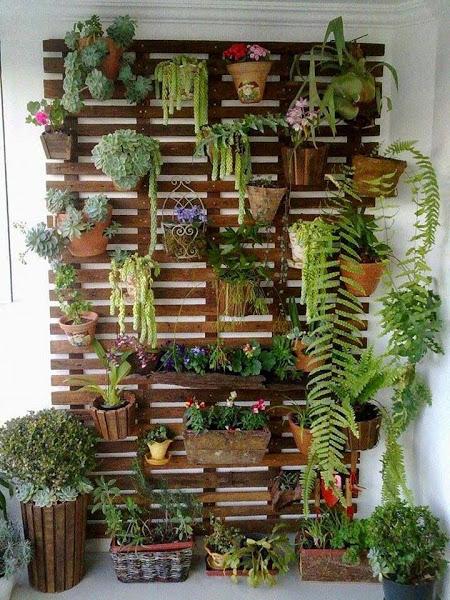 Vertical Garden.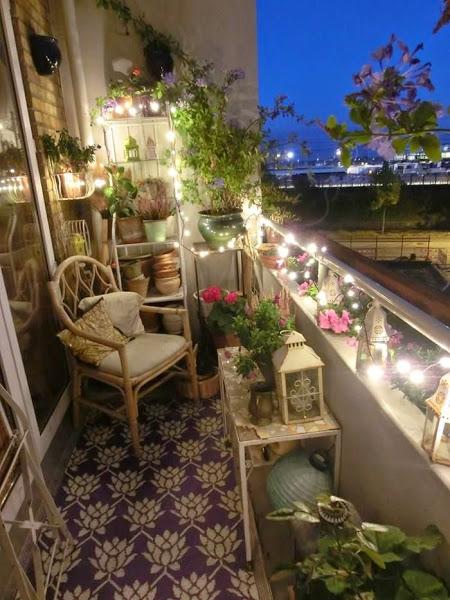 Some Lights.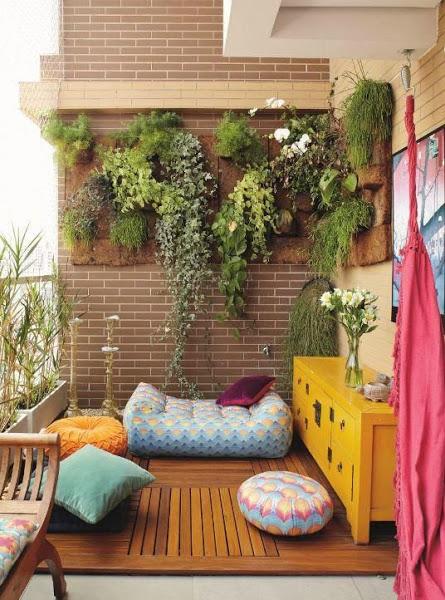 Vertical Garden.
From a big sofa, to an incredible horizontal garden, there are some terrace that we would like to own.
In my case, my favorite things to decorate my balcony are solar garden lights, pillows and plants... Tons and tons of plants, this year even we have seeded some tomatoes and peppers, we did it last february and currently we have some beautiful tomato plants. We hope that we will able to eat our own tomatoes and some lemons from our lemon tree that we bought last October.
I hope you like our inspiration and if you like it don´t forget to follow us on
TWITTER
or
FACEBOOK
.
Desde un sofá enorme, hasta un jardín horizontal, hay algunas terrazas que a todos nos gustaría poseer.
En mi caso, para decorar mi balcón recurro a las luces solares, los cojines y las plantas... Miles y miles de plantas, este año incluso hemos plantado algunos tomates y pimientos, los plantamos en febrero y ahora mismo han crecido unas tomateras preciosas. Esperamos poder comer nuestros propios tomates y limones de nuestro limonero que compramos en Octubre.
Espero que os guste nuestra inspiración y si os gusta no olvidéis seguirnos en
TWITTER
o
FACEBOOK
Fuente:
este post proviene de
leticia
, donde puedes consultar el contenido original.
Creado: